TOP >
2019 >
Labyrinth of Lines III: SAITO Meo and Temple of Flora
Labyrinth of Lines III: SAITO Meo and Temple of Flora
Details
Title
Labyrinth of Lines III: SAITO Meo and Temple of Flora

Dates
2019/10/13(Sun)~2019/12/1(Sun)
Closed
Mondays (Except for November 4) and November 5
Open Hours
10:00〜18:00(Museum entrance closes at 17:30)
Ticket
Adults ¥800(600)
University students/High school students/Seniors (65 and older)  ¥600(500)
Junior high school students free
*( )=Group of 20 or more/Meguro Citizens
*Visitors with disability and one person accompanying them are admitted free of charge. (Please present certificate at the admission.)
Organized by
Meguro Foundation of Art and Culture (Meguro Museum of Art,Tokyo)
Meguro Museum of Art, Tokyo has carried out a project under the banner of "Labyrinth of the Lines" pursuing the fascination and the potentiality of lines by a series of exhibitions; "Fascination of Minute Prints" (2002) and "Melodies from Pencils and Graphite" (2007), which has been highly acclaimed. This Exhibition is the third of the series, featuring the painting world of SAITO Meo, who depicts, with such vivid strokes, the feelings and sceneries fading away, as well as introducing the 19th century masterpiece of the illustrated encyclopedia of the plants, "the Temple of Flora."
SAITO was born and raised in the suburbs of Tokyo in the period so-called "after the high economic growth," and she entered Tokyo University of the Arts, department of oil painting. While her interest in self-expression swayed between fine art and literature, she acquired a fresh new vision from her interest in natural history. Through the discovery, she perceived an idea to express the system of things in the form of an encyclopedia that consists of words and multiple pictures. She delineates "the microcosm of life that is never ostensibly expressed."
What she depicted and expressed in her early creative days was the mentality of adolescent entrusted to flowers in the encyclopedia style and with the accumulations of fine and minute lines. It then developed to begin a series of pictures depicting the box-shaped windows of multiple-unit housing complex she lived during her childhood. Deep in these window frames are the signs of people. Lately, she is out of the encyclopedia style and the window series, and the motifs of her creation today are the accumulation of the images of the reality obtained from travelling around the country, and the memories of the past. It is as if to watch a scene from a "road movie." She reconstructs in her pictures the remains of entertainment facilities that still exist here and there around the country.
Concurrently exhibited is "the Temple of Flora", the illustrated encyclopedia that has also influenced SAITO. The magnificent pictures of rare flowers are accompanied by most poetic backgrounds like no other, shedding a look into the 19th century.
This Exhibition shows about 100 works by SAITO Meo, together with all 30 prints of "the Temple of the Flora," seeking to approach the fascination of SAITO, the contemporary artist who depicts society with multiple pictures and words like an encyclopedia.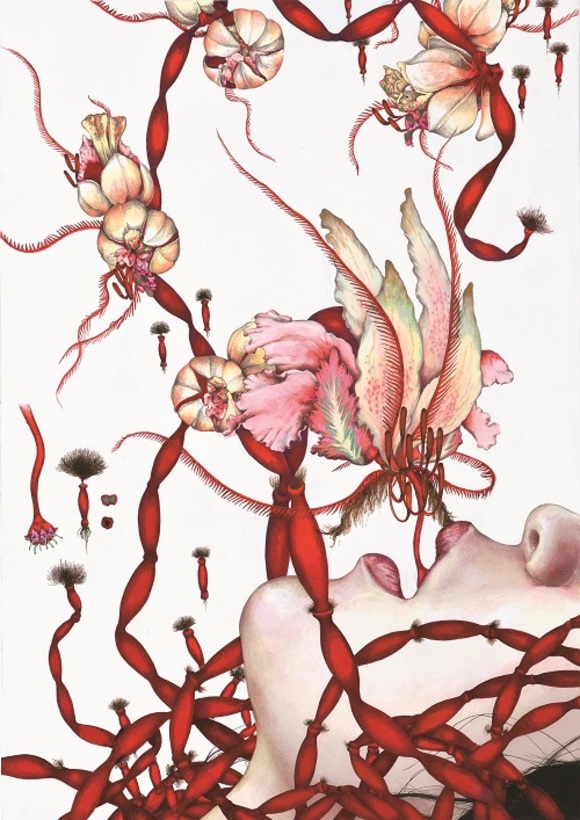 SAITO Meo,Adulterer Vine,from the Encyclopedia of Abortive Flowers,2008,Photo ©Ken Kato Courtesy of gallery Art Unlimited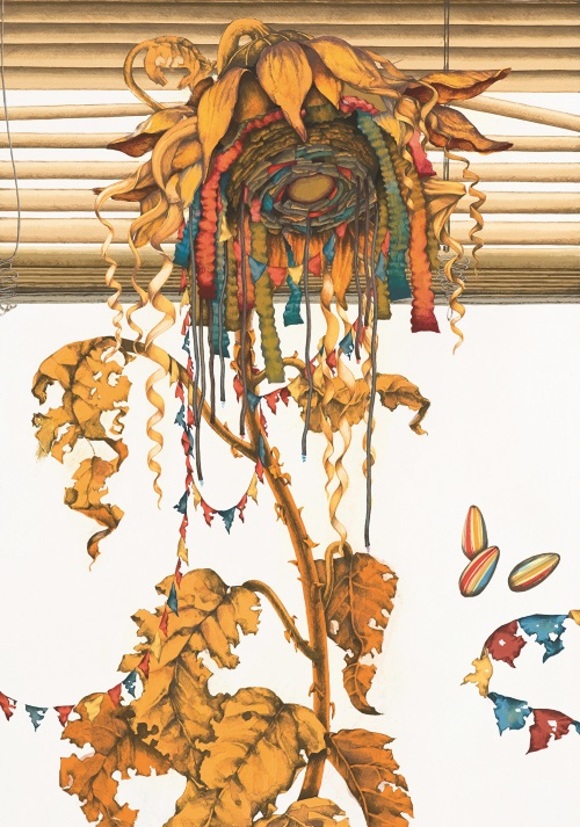 SAITO Meo,Shadow Flower,from the Encyclopedia of Abortive Flowers,2008,Photo ©Ken Kato Courtesy of gallery Art Unlimited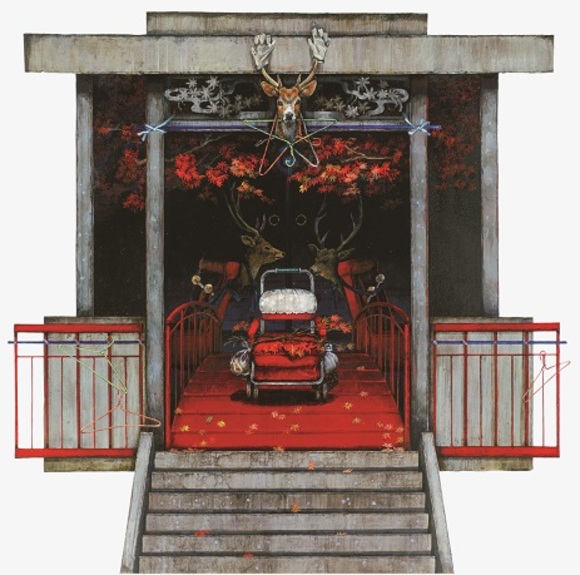 SAITO Meo,An Iron Bridge for an Abandoned Old Lady,from Pilgrimage to a Small Sanctuary in Sarashino Housing Estate,2006,Photo ©Ken Kato Courtesy of gallery Art Unlimited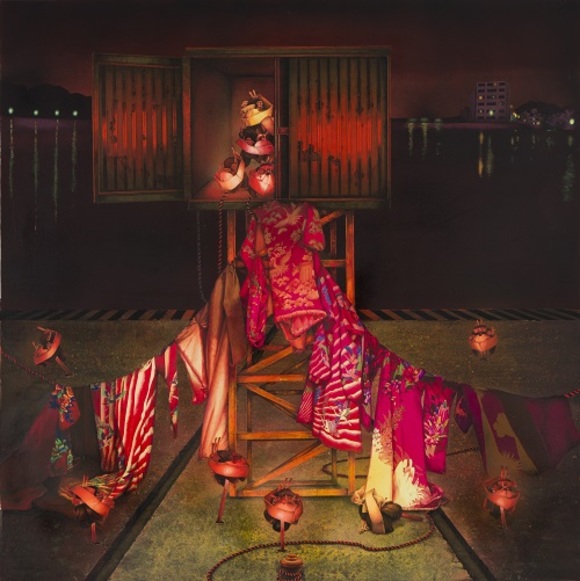 SAITO Meo,Containers to Smuggle Maidens,from IMMORALVILLE Ⅲ,2011,Photo ©Ken Kato Courtesy of gallery Art Unlimited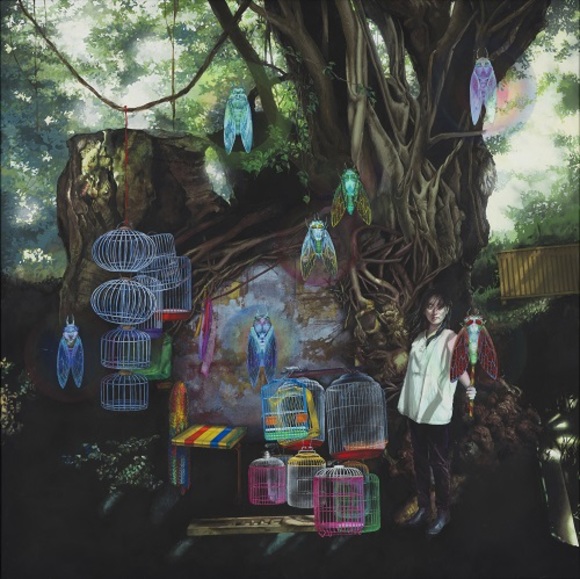 SAITO Meo,A Girl Who Sells Cicadas' Chorus,from IMMORALVILLE Ⅳ,2008,Photo ©Ken Kato Courtesy of gallery Art Unlimited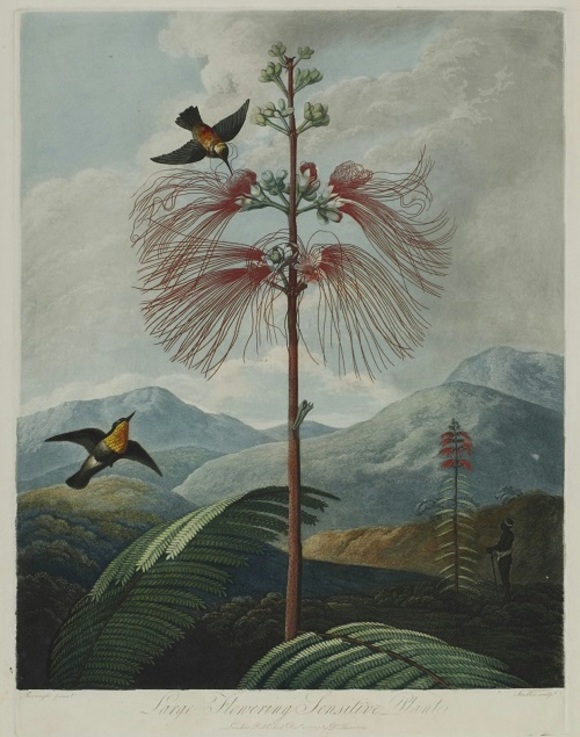 The Large- Flowering Sensitive Plant,from the Temple of Flora, Robert J. Thornton (ed.) ,1799,Machida City Museum of Graphic Arts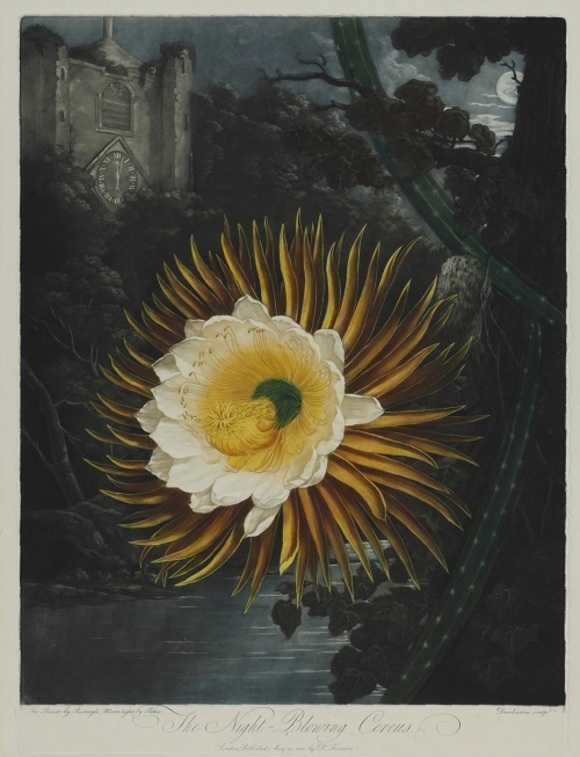 The Night-Blowing Cereus,from the Temple of Flora,Robert J. Thornton (ed.),1800,Machida City Museum of Graphic Arts